Latest North Carolina Golf Articles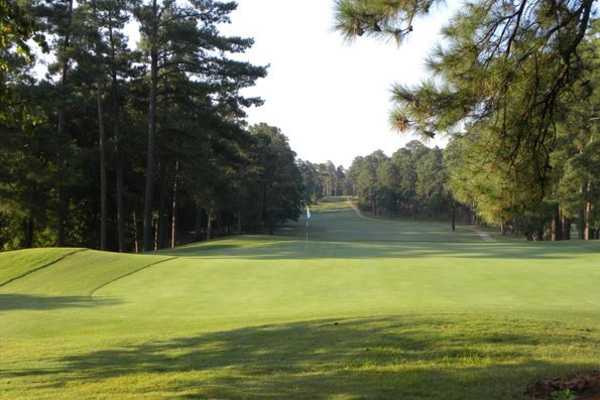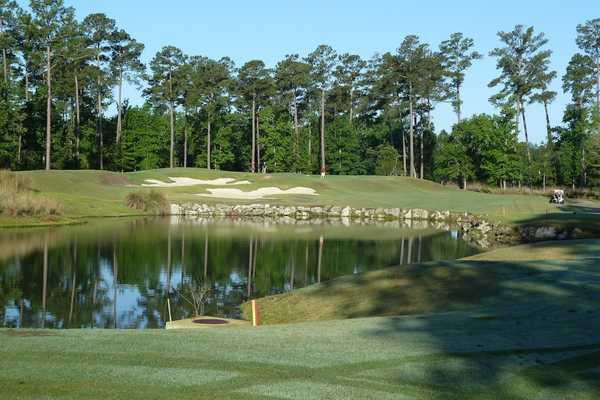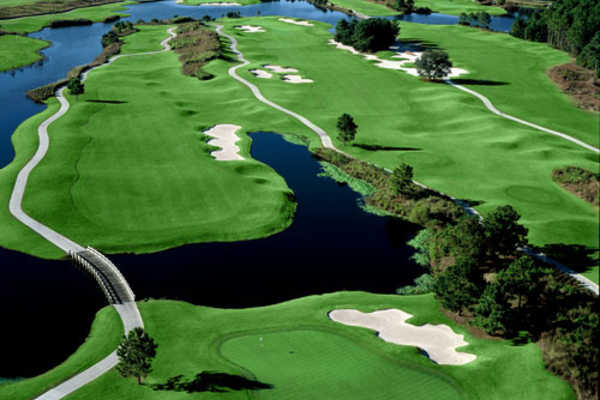 North Carolina's "Grand Strand" -- running along the coast down into South Carolina -- offers a kickback lifestyle, fresh local seafood and top-caliber golf on more than 30 courses. It's a difficult task to narrow down which courses to play, but we suggest you start with these.
... full article »

If you're planning a trip to the Myrtle Beach Grand Strand, there are certain must-play courses that come to mind. Thistle Golf Club -- a Scottish-inspired daily fee well off the beaten path -- belongs in that conversation, also. Mike Bailey has more from Sunset Beach, N.C.
... full article »

At NorthCarolinaGolf.com we traverse the state in search of notable North Carolina sports figures to talk about their favorite golf courses and experiences on the links. Today's golfer is Carolina Hurricanes' NHL Hall of Fame broadcaster Chuck Kaiton.
... full article »

Crooked Creek G.C. will convert from an 18-hole, par 71 to one of a handful of nine-holers in the Triangle. If you're searching for a challenging yet playable course where you truly earn your score, or are wanting one last sentimental round, play it now. For families looking for a nine-hole course that will keep everyone's attention, mark it on the calendar for spring of 2015.
... full article »

There's no easy A at Lonnie Poole Golf Course. It's a scenic, challenging track that lives up to its championship reputation. At 7,358 yards from the competition tees, the course can accurately be described as a monster. But the six tee boxes mean you don't have to punish yourself (unless that's your thing).
... full article »

There are so many great courses in the Sandhills of North Carolina that it's easy to overlook one or two. Only its isolated locale about 45 minutes east of Pinehurst keeps Anderson Creek Golf Club in Spring Lake from being more recognized. Golfers will be surprised at the value and quality they can find here.
... full article »

Fayetteville is a golf destination in itself, one with excellent courses, Southern hospitality and inexpensive greens fees and accommodations. Here are four of the top courses in the Fayetteville area, each offering something different: the Davis Love-designed Anderson Creek Golf Club, Cypress Lakes Golf, Bayonet at Puppy Creek, and Gates Four Golf & Country Club.
... full article »

You've landed at Charlotte Douglas International Airport to catch the NASCAR Sprint All-Star Race. Still, the action doesn't gear up until 7:30. So where do you go? Fortunately you DO have choices with about 15 golf courses located within (or close to) Charlotte and a half hour or less (give or take) drive from the airport. Most courses offer rental clubs and three courses are within a five-minute shot of the Speedway.
... full article »

Nags Head Golf Links, set on the sandy barrier islands of the Outer Banks protecting North Carolina's coastline, may be built at sea level, but designer Bob Moore managed some surprising elevations and challenging blind tests. The views are reason enough to play here. No golf course in the area has as many holes as closely adjacent to the Roanoke Sound as Nags Head.
... full article »

Beau Rivage Golf & Resort is the lone stay-and-play facility in Wilmington. But that's not all that sets it apart. Occupying the highest point (70 feet) in the low-lying coastal city gives Beau Rivage some unexpected elevation change and a major dose of character. Here you'll find a startling variety of holes with narrow, bending fairways, mature trees, deep bunkers, and ample water hazards and wetlands.
... full article »

Don't fear the gators, fear the driver at tight, tough Beau Rivage Golf & Resort in Wilmington, N.C.